Dark Sounds – SOLD OUT (wait list)
Dark Sounds features one of the best poets writing in English today alongside two of Canada's top flamenco artists. Poet and philosopher Jan Zwicky will perform recent work in collaboration with dancer Denise Yeo and guitarist Gareth Owen, members of the literary flamenco group Palabra Flamenco. This will be followed by an on-stage conversation moderated by local poet and flamenco aficionado Garth Martens. As a musician and a thinker on the subject of music, Zwicky has a formidable perspective from which to exchange ideas with artists across all genres.
To add yourself to the waitlist, please follow the ticket link and proceed as though you were purchasing a ticket. The site will guide you through the process and you'll be added to the waitlist!
More event information here:
https://www.eventbrite.com/e/dark-sounds-poetry-flamenco-ft-jan-zwicky-tickets-46619591453?fbclid=IwAR3mkJ8tdDFyTHkx7AGewMRcmdQHT9LjB7trBQZib3cuMoPcMnHjvCS_oQY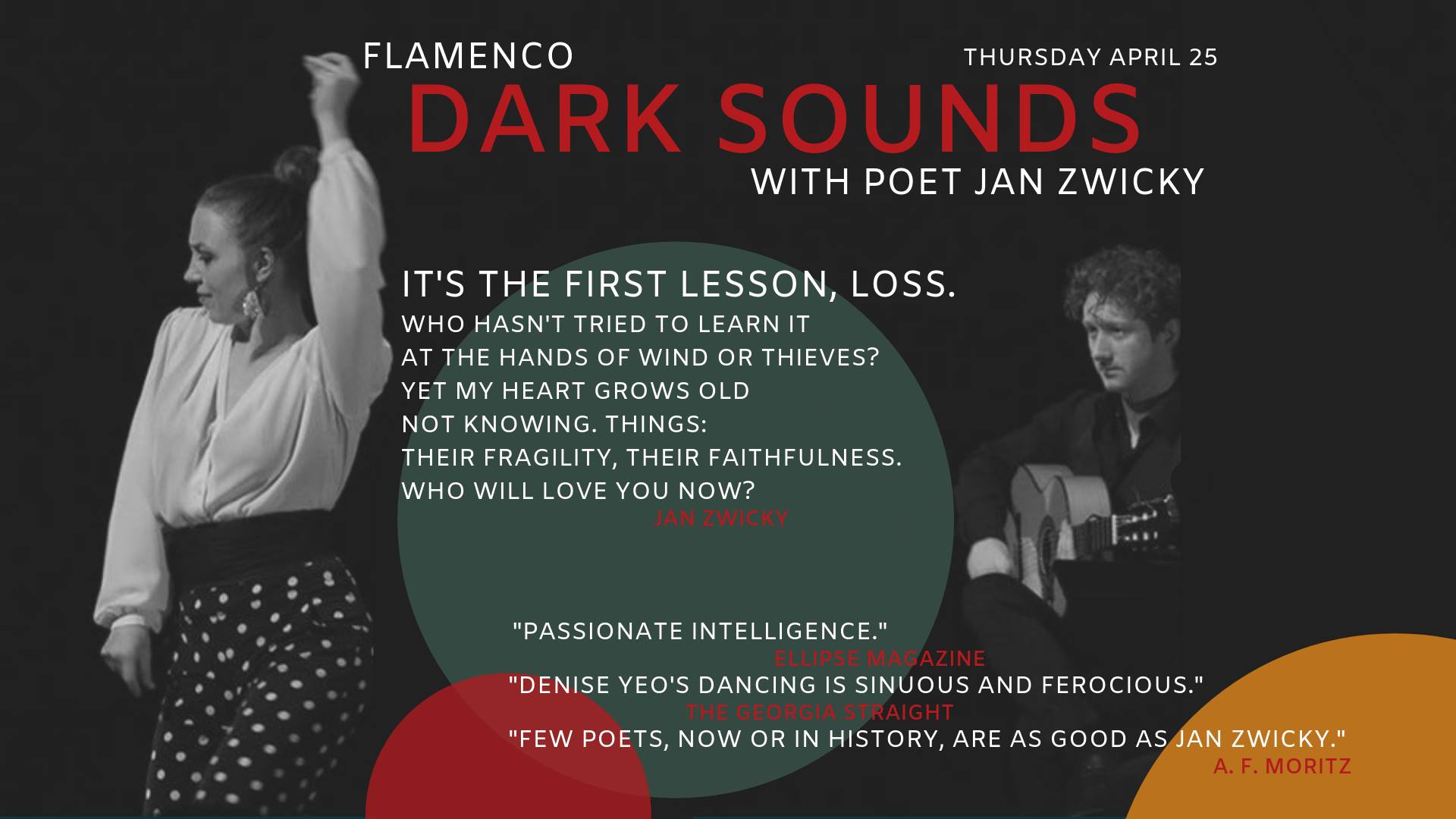 Date/Time: April 25, 2019 at 19:30
Venue: Intrepid Theatre Club