About Gareth
Gareth Owen is a world-class Flamenco Guitarist based in Victoria, B.C.
He has shared the stage with international flamenco guitarists Jesus Álvarez and Gaspar Rodriguez Roman, and has accompanied international artists such as Coral de los Reyes, Miguel Rosendo, Luis Vargas "El Mono", Antonio de Jerez, Matias Lopez Exposito, María Bermúdez, Domingo Ortega, Luis de la Tota, Ana María Blanco Barea, Gema Moneo, Jose de los Reyes "El Rin", Ricardo Lopez, Emilio Ochando, Cristina Hall, and Vicente Griego. Canadian collaborations include Oscar Nieto, Kasandra "La China", Paco Pedrosa "Jiménez Carancha", Fiona Malena, Paco de Leon, Jose Luis Lara, Gerardo Alcalá and Carmen Romero. Gareth continues to collaborate with his mother, nationally acclaimed dancer and choreographer, Veronica Maguire, and had his beginnings with his father, renown flamenco guitarist, the late Harry Owen.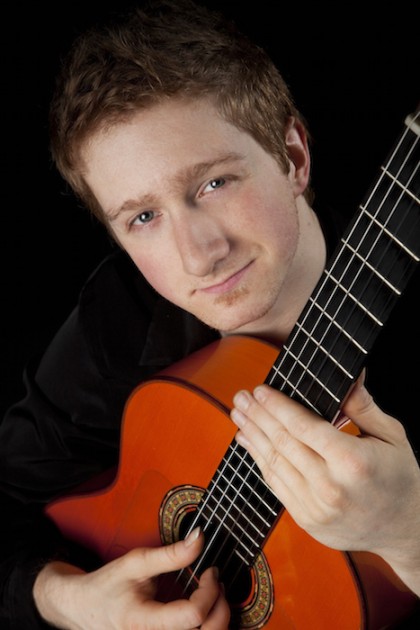 Gareth has recorded two albums, "Gareth Owen Flamenco Guitar" and "El Cobre" with Antonio de Jerez. He has also appeared on Alma de España's CD, "Flamenco Live". His third CD is currently in production and will be released later this year.
Solo concerts include those at the Calgary International Flamenco Festival, in Victoria at the Alix Goolden Hall and St Andrew's Presbyterian Church, and in concerts presented by the Arts Council of Haida Gwaii. Gareth is often invited to Vancouver to perform at the Kino and the Chai Lounge. Other tablao performances include El Laga in Jerez de la Frontera, Spain. He has been a guest artist in the Toronto International Flamenco Festival, Vancouver International Flamenco Festival, Dawson City Music Festival, Victoria Flamenco Festival and in large-scale productions such as Café de Chinitas in Vancouver, and Recuerdos and Pasajes in Victoria.
Gareth continues to return to Jerez de la Frontera for inspiration and growth.